Did around 10 hours on the bike last week / weekend. Got a 4.5hour ride in on Sunday and a couple other 2 hour rides at a SUPER slow pace.
I'm attempting to actually follow the MAF approach. For me, at 40 years old and my current shape that means riding around at 135 BPM or lower for hours on end. I'm embarrassingly slow but in all my years of training and stagnation this is the approach I have not tried correctly.  I'll do a MAF test this week (warm up for 15 mins, ride at 135 BPM for about 30 mins, cool down for 15, record power). By my next DEXA scan in 6 weeks if I'm doing this correctly there should be a nice power improvement at that heart rate.
And now for the pictures.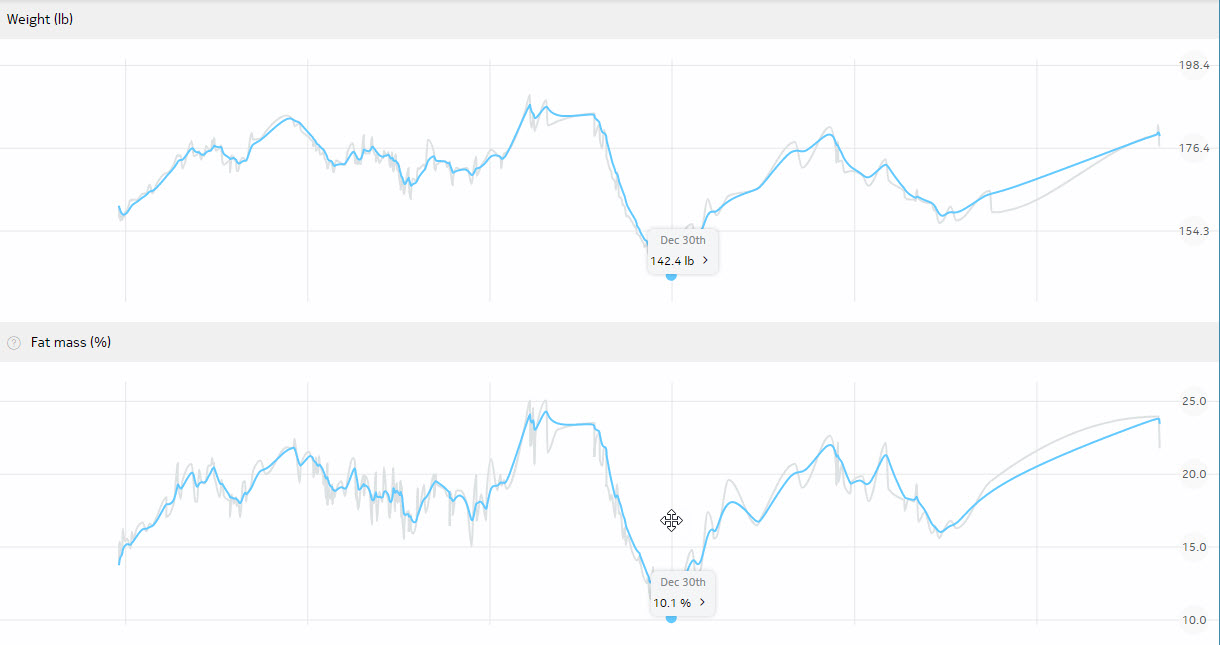 This is an image of my lifetime graph from my Withings scale. I've highlighted my lowest weight at the end of 2015. I only lost .5LB of muscle according to all of my DEXA scans when I lost all that weight.
And here is my last 30 days picture.