Big week on the bike.

Still making steady progress.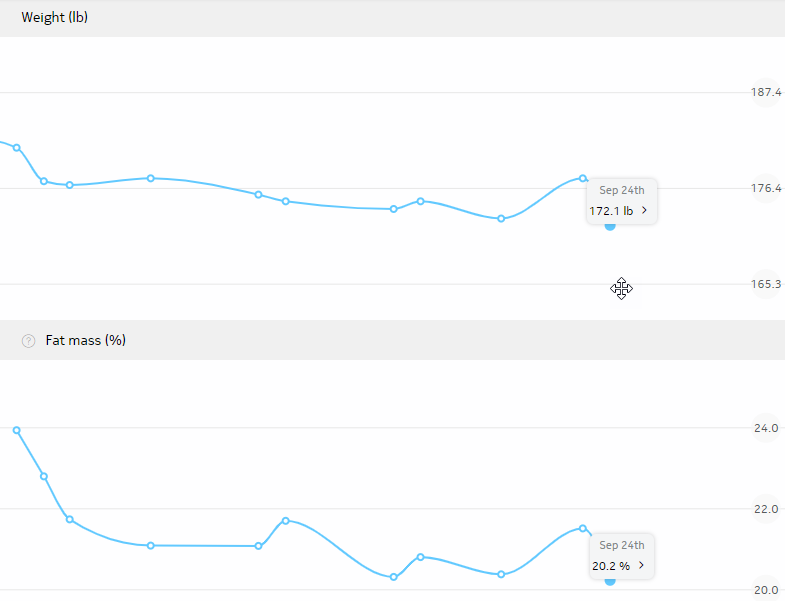 I also purchased a Whoop recovery wrist strap and subscription. I believe my problem has always been inadequate recovery so I'm giving this thing a shot. So far it's been telling me what I already feel. After Sunday's crushing ride yesterday was a "red" day (take a break). Today is a yellow (do some lighter aerobic work), and tomorrow should be green (do a hard workout) if I play my cards right today.  
I also turned 40 Friday. So that's fun.
Rough plan for this week is a easy 30-45min ride on the trainer Tuesday. VO2 intervals Wednesday, easy ride Thursday and Friday. Crush myself either Saturday or Sunday with a 4-5 hour ride.